747976 Classic Rosette Waldorf White Milk Glass Knob, Passage-Backset Size 2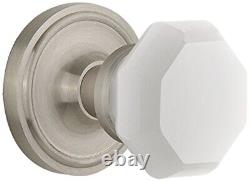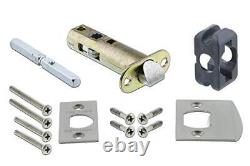 Description The simple elegance of the classic rosette offers beauty and durability that will compliment a variety of architectural styles. Popular in the 1920S, particularly in bathrooms, the translucent white milk glass knobs were a staple in almost every home.
All door knobs are mounted on a solid (not plated) forged brass base for durability and beauty.