Vintage RARE Fenton Hobnail Milk Glass Bowl/Vase 1980's, Stamped, Excellent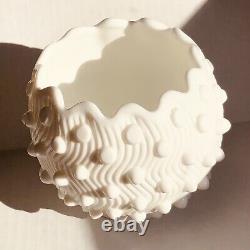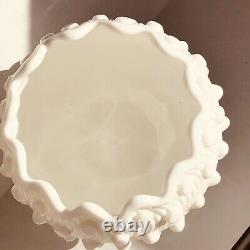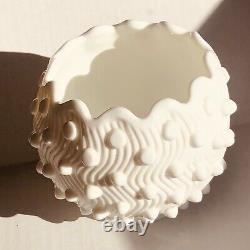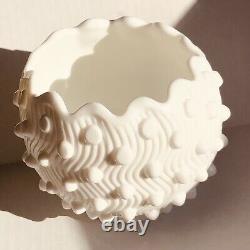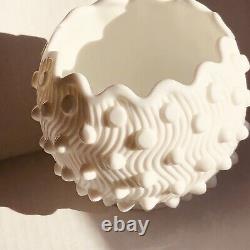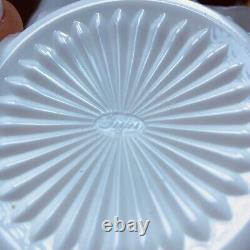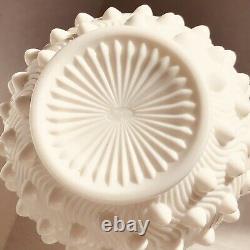 Vintage Fenton Hobnail Milk Glass 1980's. Hobnail glass was popular in Victorian times, then, it was called dewdrop glass. When Fenton introduced it in 1939, it became a hit. Pre-1958 Fenton milk glass is said to be easily distinguishable because it is less dense, less opaque, than their milk glass made from 1958 onwards.
Also, the Fenton logo was introduced on milk glass from 1974 onwards, with a tiny number "8" below the word Fenton for pieces made during the 1980s and a tiny "9" for pieces from the 1990s. This piece is in excellent preowned condition, no scratches or chips, photos were taken of all sides. Stamped FENTON WITH AN 8 underneath the word Fenton indicating that it's made in the 1980's.