Vintage White Fenton Hobnail Milk Glass 3 Horn Epergne. 10 1/2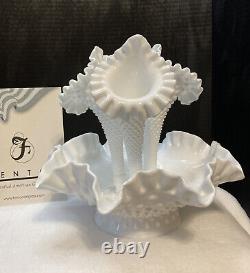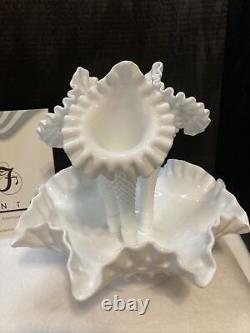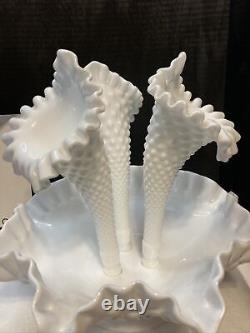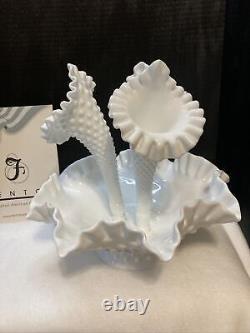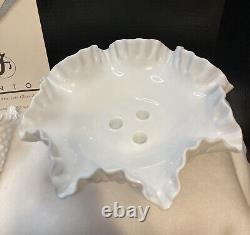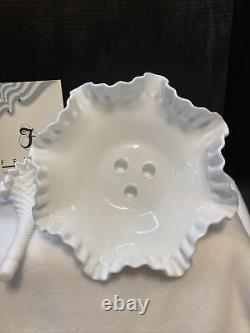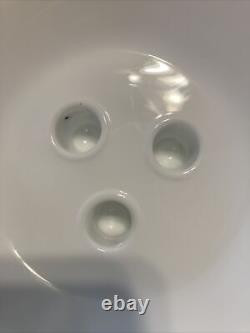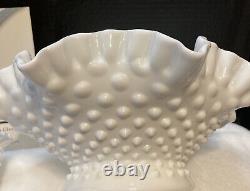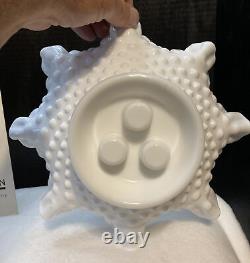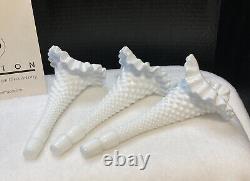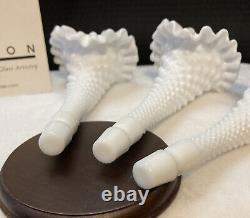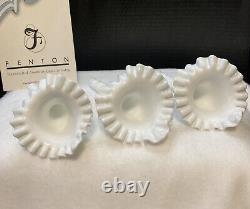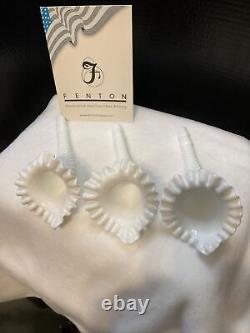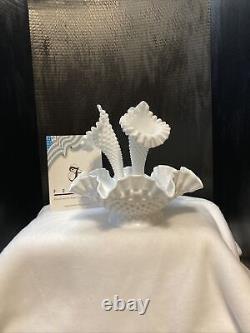 This beautiful vintage Fenton Hobnail Milk Glass Epergne is a stunning addition to any collection. The hand-blown glass and glossy finish provide an elegant touch, while the three horns make it a unique and eye-catching piece.
Measuring 10 inches in height and 10 1/2 inches in width, it is the perfect size for displaying flowers or simply as a standalone decorative item. This original piece was produced in the 1960s in the United States and features a classic white milk glass color with a Hobnail pattern. The Fenton name is a well-known and respected brand in the glassmaking industry. Whether for all occasions or as a special addition to a collector's display, this vintage Fenton Epergne is a must-have.
No damage that I can find anywhere. It is 10" tall, 10 1/2" in width & the horns are 8 1/2" tall & considered the 8" horn.
It is in really good condition.