5-Piece Set Hazel Atlas Rolled-Rim Bowls, with Red-Striping & Panels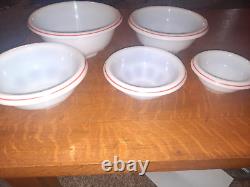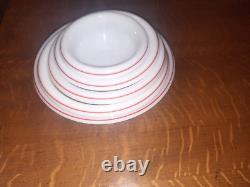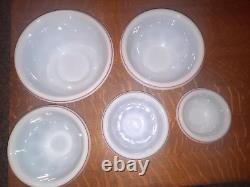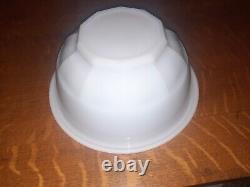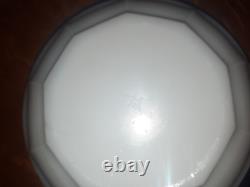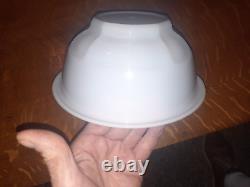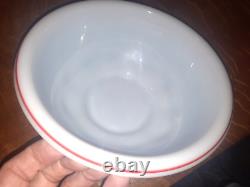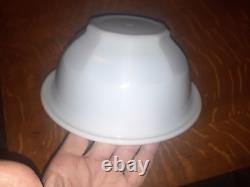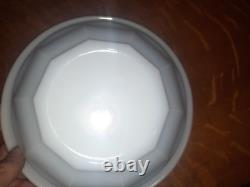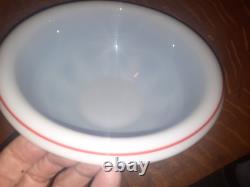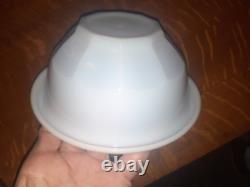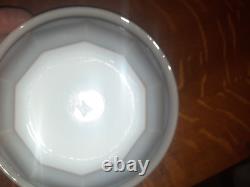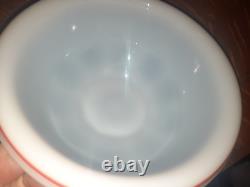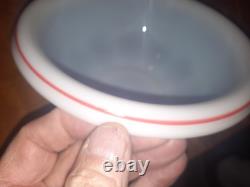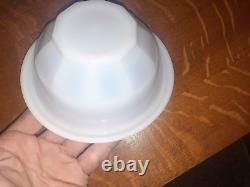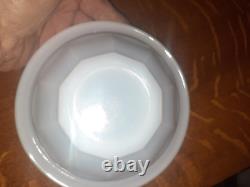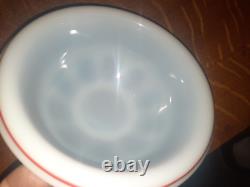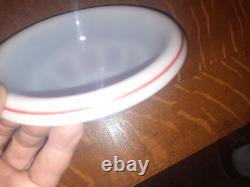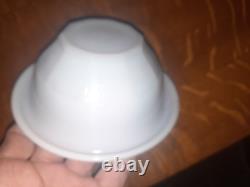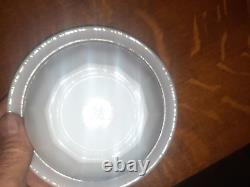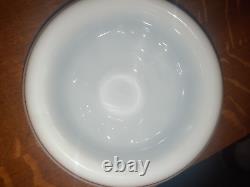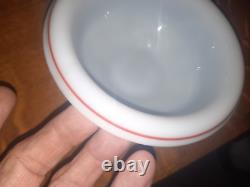 Vintage Five-bowl set (complete set) of Hazel Atlas rolled-rim mixing bowls. The bowls measure 5-1/2", 6-1/2", 7-1/2", 8-1/2" and 9-1/2 in diameter.
The pattern consists of a rolled rim with a red perimeter stripe, the top half of the side is round glass, the bottom half of the side has ten flat panels molded into it. They are all free from any chips or cracks, pic #14 (of the middle-sized bowl) shows the only blemish in the red striping. Very attractive set, and hard to find!