9.5 Fitter Vintage White Milk Glass Hurricane Ruffle Top Student Lamp Shade 10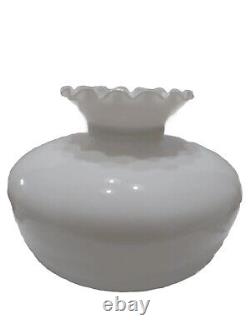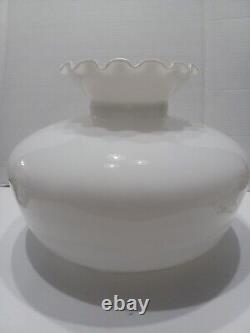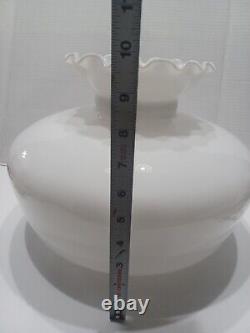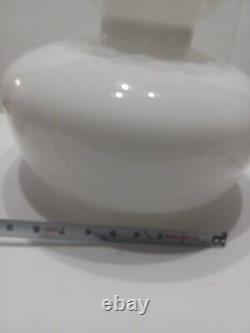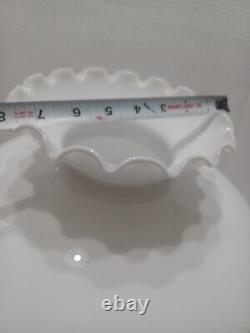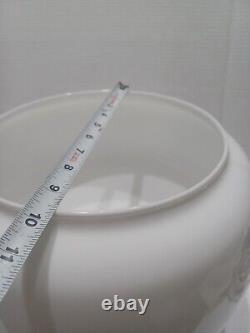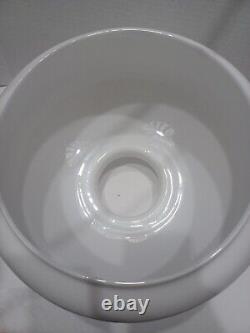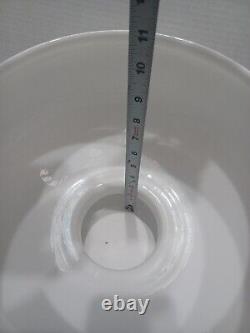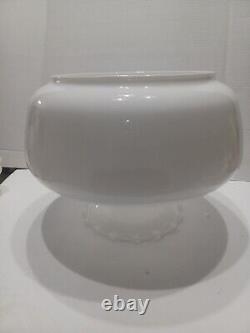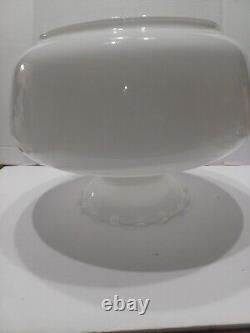 This vintage lamp shade with a ruffled top is a beautiful addition to any collection. Its white milk glass material creates a classic look, and its bell-shaped shade is compatible with oil lamps and perfect for a vintage-themed room. Measuring at 10 inches in height and 9 7/8 - 10 inches in width, it fits and is an original piece from the 1950s.
The shade is in great condition and has not been modified. It is not branded nor personalized, but its antique and vintage features make it a unique find.
This lamp shade is perfect for an adult's room and would complement any hurricane or student lamp. Condition is pre-owned in good condition please see pictures for measurement (p12-19).