Milk Glasbake Atomic Starburst (10 Set Total)! Lids (4) Milk Glass Soup Bowls3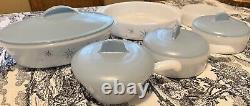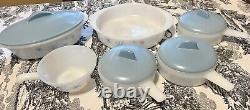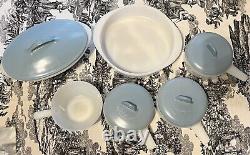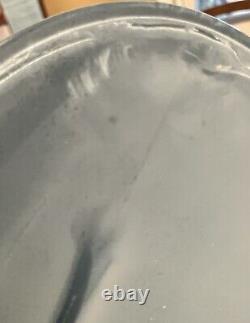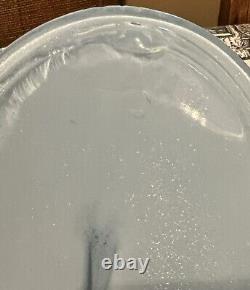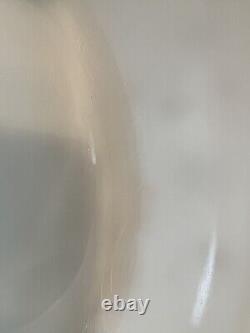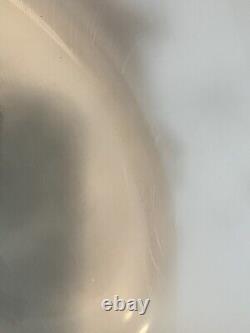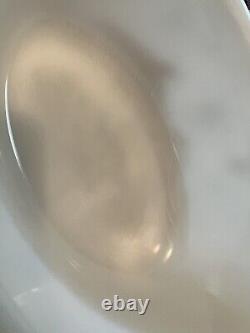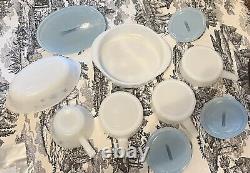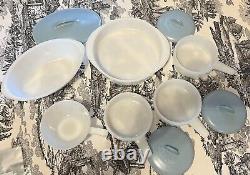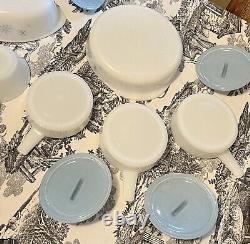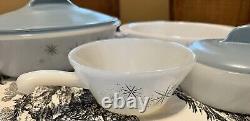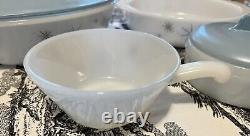 3 Piece Milk Glasbake Atomic Starburst pattern with shark tail Tiffany blue lids & 3 Milk Glass Soup Bowls! ONLY 3 of the bowls, the oval bowl, the 1 "soup" bowl and the "pie" round casserole dish is marked with glassware and the starburst design, and the 3 lids are all part of this set. The other 3 milk "soup" bowls can fit the blue lids, but do not have the design on them, and we are not representing that they are part of this collection, BUT they are all milk glass and fit in perfectly with this collection!
See all pictures and feel free to ask questions! This collection was from the 1960's, 1 owner, in excellent condition considering it's 63 years old, which is not that old, but for dishes they are considered vintage for sure! We only have two flaws to report and if you look at pictures 4-9 you can see that the oval lid for the oval casserole dish has a small glass breakage, that is not noticeable on the outside and doesn't interfere with the closure of the lid and then the oval dish itself has a couple scratches which a very superficial and are very light.
We tried to provide the best pictures possible so that you could see the "scratches". The rest of the dishes and lids have zero marks, scratches, scuff marks, no odor, and ready to be cooked in! You will be the envy of your neighbors when you bring over your prepared dish in one of these beauties!
Great for a collector of dishes or for that special family/friend that loves to have vintage cookery! These dishes are great to cook in, serve in and store food when your done having breakfast, lunch or dinner! The round pie dish is 9 13/16"from handle to handle, 8 5/8 " on the rim and 2 tall. The oval dish is 9 7/8" from handle to handle, 5 11/16" across, and 2 11/16 in height. The other 3 "soup" bowls are 7 5/16" from rim to end of handle, 5 1/8" across from rim to rim, and 1 11/16 in height.
The lids are all 5. And the oval lid is 6" and lengthwise 9". Don't let these get away! Thank you for shopping Julnique, we strive to provide very detailed information especially if there are any flaws in our products, so that our clients have no surprises. All angles of the product are provided. We look forward to providing you with a product that you love!