NOS 31 Piece Boxed Atomic Starburst Anchor Hocking Fire King Casserole Set MCM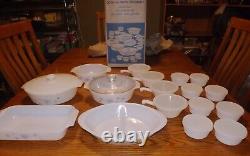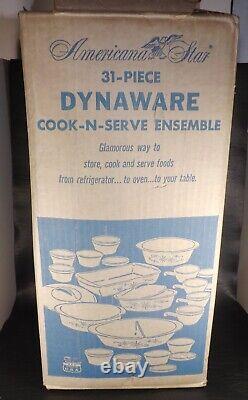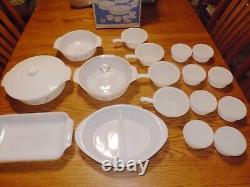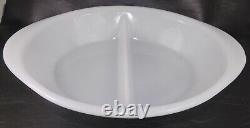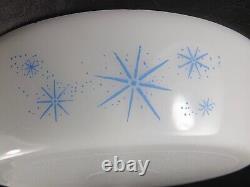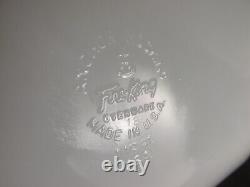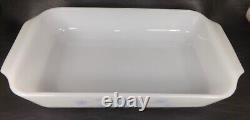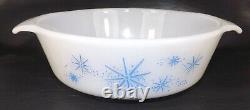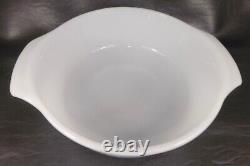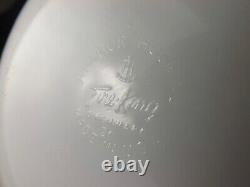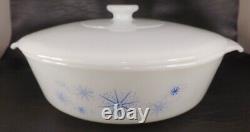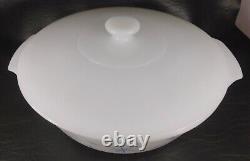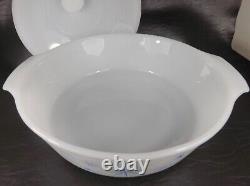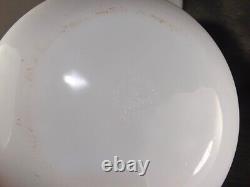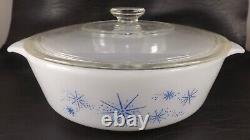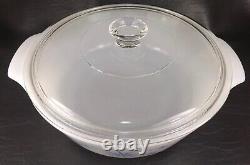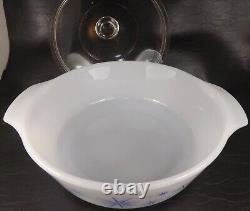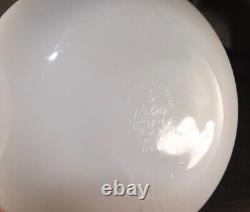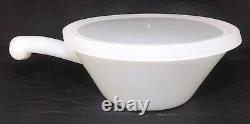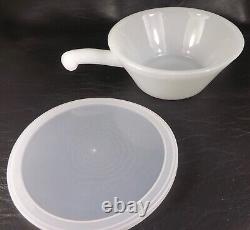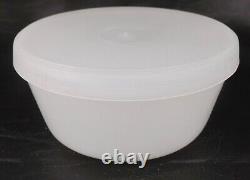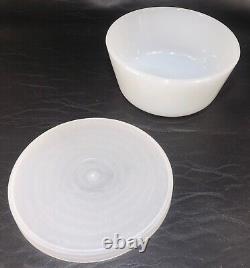 NOS (new old stock, never used) 31 Piece Original Box, Atomic American Star, Starburst Anchor Hocking Fire King Dynaware Cook-n-Serve Ensemble Mid Century Modern. Here is something that rarely shows up for sale. They told me that their mother NEVER used this set, not even once. It is strange to look at and hold pieces like this that look as if they were made yesterday.
Without any marks, scratches or stains from cooking. You can see in the photos that it comes with the original box and packing material.
It is called the Dynaware Cook-n-Serve 31 Piece Ensemble. The little bowls come with their own tupperware style lids that look perfect and fit great. The colors of the blue starbursts is vivid and beautiful.
You will never find a more perfect and complete set. 9-3/4x8x1-3/4 Oval/Divided 5 Quart dish. 7-1/4x7-1/4x2.5 Round Casserole dish. 9x9x3 Round Casserole bowl with lid. 8x8x2-3/4 Round Casserole bowl with lid. 4-1/2x 4-1/2x2 handled bowl with lid (4 bowls). 3-1/4x 3-1/4x 1-3/4 Round bowl with lid (8 bowls). Condition: The set is new old stock and never used. The box is in pretty good condition with minor wear from storage over the years. A couple of the dishes have marks from sitting on the cardboard dividers for 65 years. About as good as you can get without going back in time. Boxes depending on size by request only. I have done my best to honestly and accurately describe and photograph this item. I respond to all emails.
Thank you for checking my listing!