Golden Lighting Ingalls 1-Light Brass with Milk Glass Pendant Light Open Box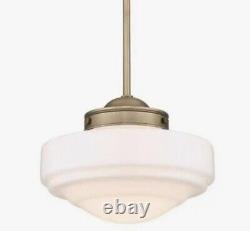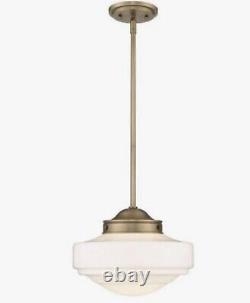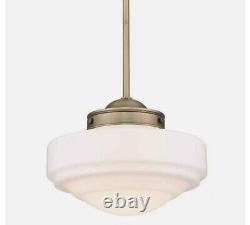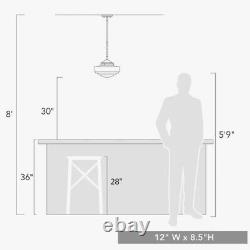 Add a touch of elegance to your home with this stunning Golden Lighting Ingalls Pendant Light. The beautiful brass finish perfectly complements the milk glass shade, creating a warm and inviting ambiance in any room. The pendant light features a light sensor, making it a convenient and practical addition to your home. Crafted from high-quality brass, this pendant light is durable and long-lasting. The intricate design and attention to detail make it a true work of art that will enhance the beauty of any room.
Whether you're looking to brighten up your living room, dining room, or bedroom, this Golden Lighting Ingalls Pendant Light is the perfect choice. Open box, but never used.